SEO List Builder allows you to get unlimited amount of link resources for all your needs. What you have to do is just load the initial list of resources to parse and watch your linklist grow in a matter of minutes. SEO List Builder works efficiently by searching all the internet resources for specific link patterns of your need. The software navigates to other resources by specific, fully customisable navigation rules to find even more and more link types of your interest. SEO List Builder is the software designed to ease the work both for those who start their SEO journey and those who already have experience in that field. The software is designed to work for long time and use as many resources as you allow it to use in order to find as many links you are interested in as possible. The software's main purpose is to deliver to the user as many links as fast as it's possible. SLB is tool which can be used for various purposes.
.
Explanation how the software works:
In first phase are loaded initial links to the software by user to process in order to give the software a starting point of web crawling so that it searches for link patterns which are specified by user also simulataneusly software collects to memory the navigation links corresponding to navigation patterns specified by user and creates a database in memory which will be processed once the current list is finished – this database will be treated as the next level of crawling for the software. If SLB finds navigation on the next level list it will create another level to crawl and the software will work as long as resources allow it to or until the navigation patterns are not found on the latest level. The software works as and advanced and robust web spider which collects urls and visits another urls in order to find the ones which are in demand by user.
Video Of The Software In Action
..
Main Features Of The Software:
Multithreaded mode – up to 1000 threads.
Filtering the visited resources either by domain or url.
Filtering the succesfully found resources either by domain or url.
Parsing through all the content on the web pages or with use of "a href= " attribute only.
Setting the maximum allowed navigations per single domain to search for links.
Setting the maximum allowed time for the software to spend crawling each domain.
Clearing the visits filter after exceeding specific amount of entries visited (to release RAM usage).
Stop crawling after specific % of RAM memory is exceeded.
Realtime preview showing you where specific link types have been found.
Logs preview in realtime.
Ability to resume the work from previous state after closing/restarting the software.
HTTP and SOCKS proxy support.
System requirements for SLB:
.
64 bit version of Windows 7/8/8.1/2008 Server/2012 Server
 Net Framework 4.5.2
 1+ GB of FREE RAM
 HDD/SSD free disk space for storing lists
At least 1 cpu core
Internet connection
The higher hardware specs and faster internet connection, the more the software can process taking into account the fact the navigation/search patterns are correctly setup and seed list is big enough.
 How to order ?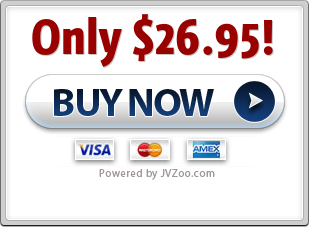 Currently the process of sending licenses to customers is manual.
After making an order please send confirmation email  to
then please specify from which PayPal Email address the payment has been made.